OCEAN SPORTS DEVELOPMENT, INC., a privately held Florida-based corporation, is proud to hold the USA exclusive license to the Webber Wave Pool system invented and patented by Greg Webber. A peerless surfboard designer, Webber has been setting the world standard for shaping boards since the 1990s. With the Webber Wave Pool, he is now poised to set the global standard for shaping waves as well.
The unique patented Kelvin wave drive mechanism and basin design will deliver the perfect barrel, with numerous wave height and shape variations. Simplicity of design means we can make surf pools in multiple sizes and shape configurations, including round, half-moon, straight, looped linear and rectangular. The stadium-sized looped linear and rectangular designs generate waves in four separate zones of the pool, thereby providing rides customized for everyone from the seasoned professional to the young novice, without interference to any surfer in any other zone of the pool.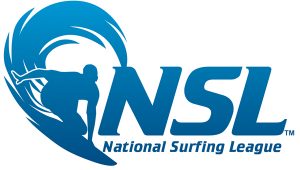 OSD acquired the exclusive rights to this wave pool technology in order to create the NATIONAL SURFING LEAGUE™ surf parks across the USA and to help advance surfing as a high school, collegiate and Olympic sport. Our ability to create a world-class hollow barrel – and change its shape in motion on demand – provides OSD with the ability to create a unique onshore surfing experience with the potential for television programming content. Our stadium resort locations will make the proliferation of surfing possible by providing municipalities, non-profits, high schools, colleges and the Olympics with the same economically feasible training facilities for all.
Our group's real estate, engineering, construction and operations experts will see each project through from site acquisition and custom pool design, to build-out, long-term management and league participation. Our technological and business expertise firmly positions Ocean Sports Development and the NATIONAL SURFING LEAGUE™ for long-term growth.
We work in close collaboration with the management team at Sports Facilities Advisory, the global leader in sports facility finance and development.